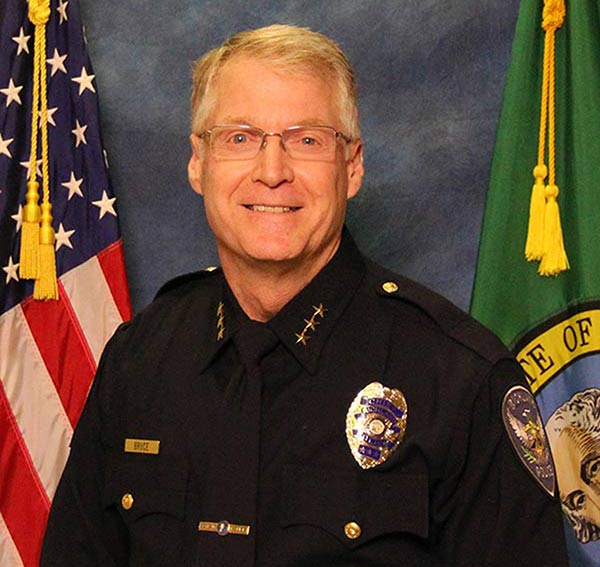 A message from Chief John Bruce
Richland Police Department takes great pride in providing exceptional police services to residents and visitors alike. Our department enjoys a great partnership with both our residential and business communities. These relationships are essential to successfully carrying out our mission of keeping our community safe.
The men and women of the Richland Police Department are dedicated, well trained professionals who serve this community day and night without reservation, often placing themselves in harm's way to protect this great community. Our officers are called to be the guardians of our community. I am confident that you will not find another law enforcement agency anywhere that provides better professional police services.
I am very proud of all of our employees and citizen volunteers who have a servants' hearts and give of themselves daily to make our City a great place to live, work and play. Together, with your help, we will continue to make Richland a great place. It is truly an honor for me to be leading this fine organization. If we can be of service to you, please don't hesitate to contact us.
Investing in the RPDF is the safest investment you can make.
Your support will enable our officers to serve at their highest level while protecting our city, our neighborhoods, and our families. Invest in your cities future now!
Invest Now